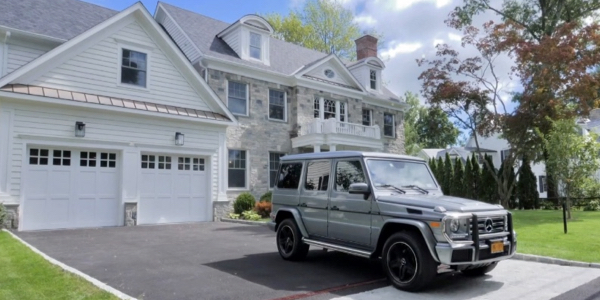 Angela Retelny | Scarsdale Real Estate
A Refined & Results-Driven Real Estate Experience
Ranked No. 2 Luxury Real Estate Broker in Westchester
The Real Deal, January 2018
FEATURED LISTINGS IN SCARSDALE, NEW YORK
About Angela Retelny
LICENSED ASSOCIATE REAL ESTATE BROKER
Scarsdale Real Estate Specialist
Angela Retelny is a top-producing real estate agent in Scarsdale, New York and Westchester County. With closed sales of $300 Million and over twenty years of local real estate experience in Scarsdale, Edgemont, and Southern Westchester, Angela's consistent sales performance, in-depth market knowledge, and stellar track record positions Angela Retelny among the most distinguished and highly sought-after real estate brokers in the Scarsdale and Edgemont School Districts.
Angela Retelny Top 1% of Realtors Nationwide, Closed Sales Volume
REAL Trends America's Best Real Estate Professionals, 2018
Areas of Expertise:
Scarsdale, Edgemont, White Plains, Rye, Harrison, Larchmont, Mamaroneck, Westchester County
Assertive negotiation tactics, strategic pricing, relocation, sophisticated property marketing campaigns, interior styling and staging
Years of Experience
23 years of local residential sales experience in Scarsdale, Edgemont and Southern Westchester County.
Significant experience navigating challenging market conditions and achieving stellar results for buyers, sellers, investors, and builders.
Our Exceptional Properties
Exclusive Homes For Sale in Scarsdale, Edgemont, and Rye Represented by Angela Retelny
20 Shawnee Road Scarsdale
64 Cushman Road Scarsdale
5 Cornell Street Scarsdale